It has been announced that £3.5 million has been allocated by the Waste Electrical, Electronic Equipment (WEEE) Fund to boost funding for the collection and reuse of small electricals across the UK.
The WEEE Fund is calling for applications from waste collection authorities and reuse organisations to bid for funding. The closing dates for the first round are 25th October for kerbside, and 18th October for reuse. You can find out more about how to apply here.
The aim is to help address the challenge of small electricals ending up in household bins, and make it easier for householders to recycle such items by focusing on two key aspects – kerbside collection and reuse.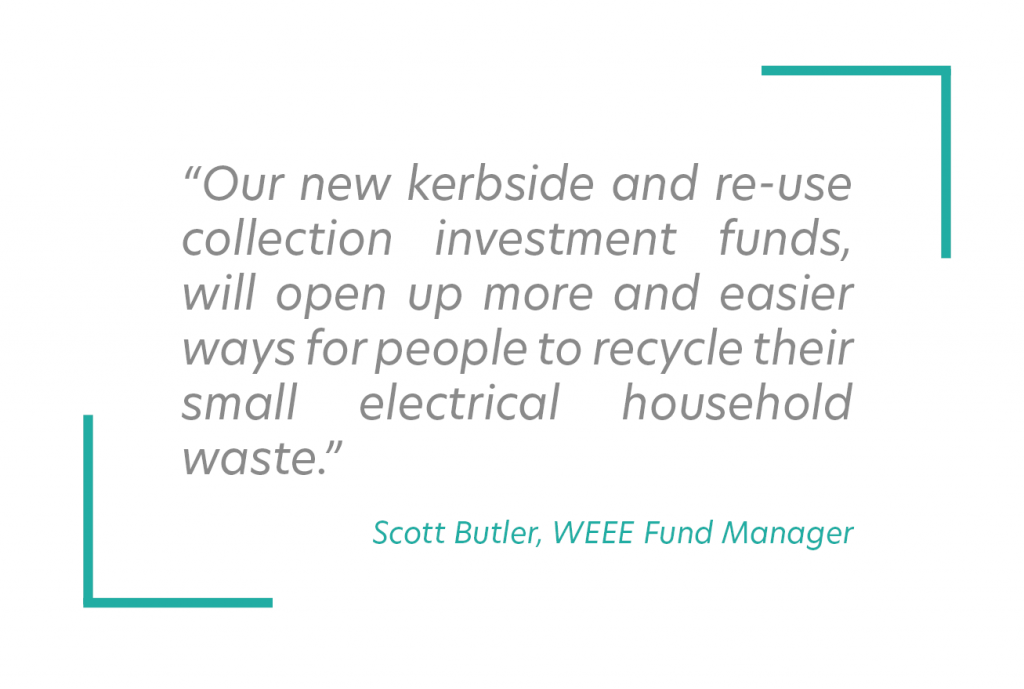 This new wave of funding has made £3m available, from 2020 until 2022, for projects encouraging recycling of small electrical waste through kerbside collection schemes and a further £0.5m for reuse.
Scott Butler, WEEE Fund Manager said: "We are working with a range of key partners including Local Authorities, business, and community groups to deliver projects to encourage recycling and re-use of small waste electricals."
"Our 4-pronged approach to increasing recycling includes: increased collection methods, reuse investment grants, and communications and behaviour change. Our new kerbside and re-use collection investment funds, will open up more and easier ways for people to recycle their small electrical household waste. These, together with communications and behaviour change projects, will deliver the buy-in and engagement that is essential for ongoing success."
The WEEE Compliance Fee was established as a mechanism to support the delivery of the UK WEEE Regulations, and since 2007 has generated £10.6m to support increased recycling and re-use of waste electricals in the UK.
Find out more about the WEEE Fund here.